How To Recover From A Workout: 5 Essentials for Relieving Soreness
Disclosure: This post is sponsored by Zoma and contains affiliate links. What's this?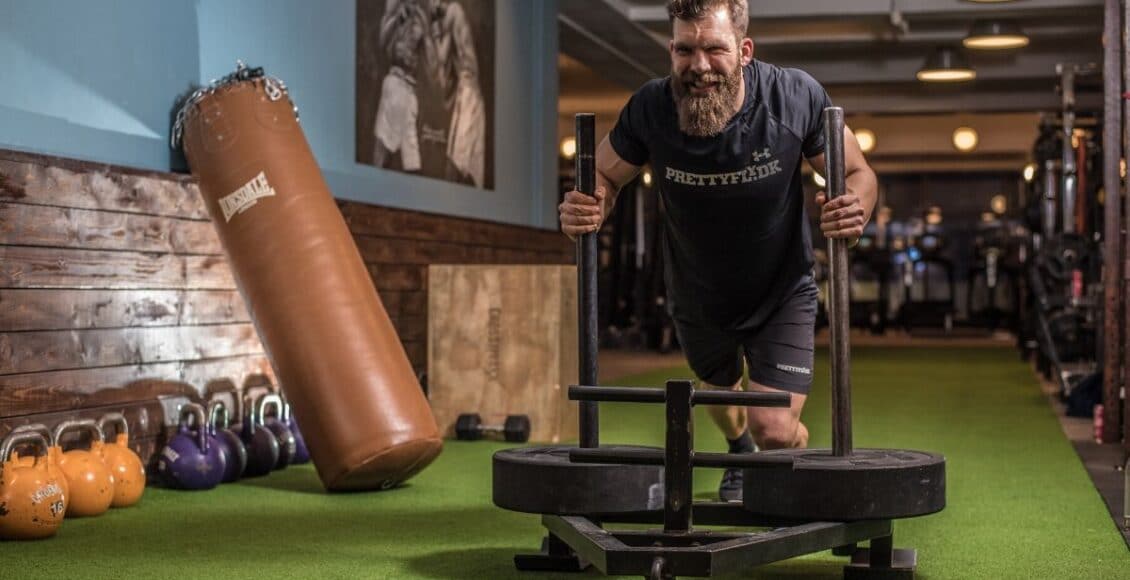 We've all been there.
Maybe you haven't hit the gym in a few months. Or maybe it's one of your first trips to the gym ever.
But you go in, get your pump on, and you feel great.
"I'm going to come in tomorrow and crush it, even harder than today," you think.
And yeah, you should feel on top of the world, because you're awesome.
But then muscle soreness sets in. And if you aren't a regular gym-rat, that initial soreness is tough (if you're still on day one, just wait for day two—it gets worse).
There's hope, though. Don't let muscle soreness slow you down. Once you get past the first week, your body adapts, and you'll feel less discomfort. If you continue to work out, you'll always be a little sore, but there are a few ways you can make sure your body is getting everything it needs so you can keep up your journey to becoming your best self.
Over the years, I've played a ton of sports, tried several martial arts, and have done weight training. I've tried supplements, special diets—you name it.
I'm no fitness expert or nutritionist, but through research, trial, and error, I've found these to be the five best ways to recover from a workout.
Of course, before taking supplements or sitting in an ice-tub, seek the advice of a medicine-practitioner. I am not a health expert.
---
Avoid These 3 Muscle Recovery Mistakes
---
1. Overtraining
More gym time means more muscles, right?
Well, not always.
It's possible to exercise too much. Now, for most of us, we don't have to worry. But if you're thinking about training twice a day, or hitting the heavy weights six or seven days a week, think again.
Many experts recommend going for the heavy weights a maximum of five times a week and giving yourself 48 hours before exercising the same muscle group.
So if you work your chest and arms on Monday, wait until Wednesday before doing another upper body workout. Don't skip leg day—it gives your show muscles a chance to recoup.
But if you're driven to go to the gym 7 days a week, dedicate two of those days to active recovery. This can be stretching or walking at a brisk pace on a treadmill.
Building muscle and working out isn't about being exhausted all the time. Chances are you want to become stronger, healthier, and look great. And you need to give your body rest between workouts so it can do those things.
2. Lack of Hydration
If you're dehydrated, you'll notice it in the gym. For starters, you won't get the most from your workout. Dehydration causes your muscles to lose power and control. You won't be able to push yourself.
But you still need to keep a steady flow of water after your workout, too.
A lack of water causes more muscle breakdown while also starving your body of the nutrients it needs to build new muscle over what you've shredded in the gym.
So all your hard work means very little if you don't keep yourself hydrated.
3. Lack of Sleep
When you sleep, your body produces glycogen. Want to know what happens if you don't get enough glycogen?
Let's look at a critical study done in 2011:
Researchers split people into two groups. Both followed a standardized diet and exercise regimen.
The only difference?
One group was allowed to sleep for 5.5 hours a night, and the other was allowed 8.5 hours.
Now, you likely already know what I'm going to say. Yes, lack of sleep stalled muscle growth. But by how much?
The sleep deprived had 60% less muscle growth than the control, and those who slept at least eight hours had 40% more muscle growth compared to the control group.
---
The 5 Best Ways to Recover From a Workout
---