Trask Shoes Review: Built On The Story of America
Disclosure: This is a sponsored post. We received courtesy product from Trask in exchange for our honest review only. All opinions expressed here are our own.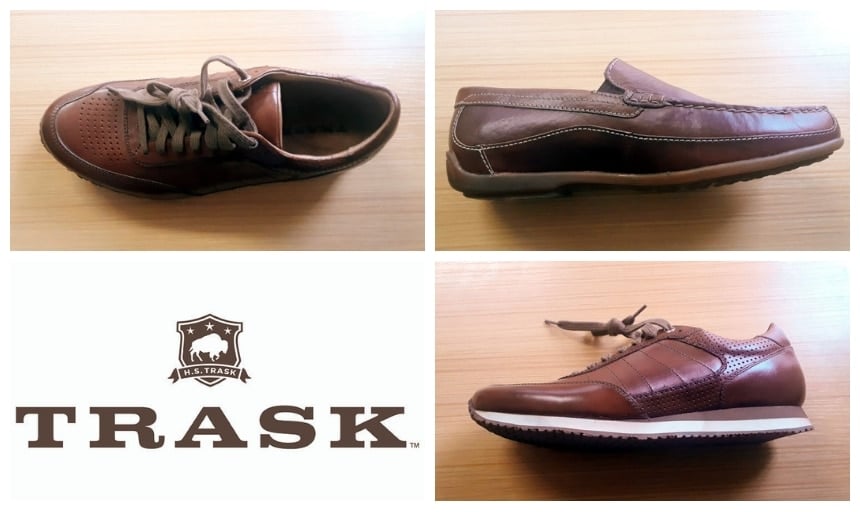 Despite a minor fit consistency issue, Trask impressed me with their quality of materials, comfort, and their wide range of simple yet attractive shoe designs that are clearly built to last.
---
---
Crafted with hand-selected imported Norwegian elk and Horween American bison, the Declan loafer features a leather lining and an EVA cushioned footbed. The loafer has a shock-absorbing rubber outsole and comes together with handsewn moccasin construction.
I find the Declans to be very comfortable. I love slipping them on to go for a drive or when I'm running a few quick errands. They have this cloud-like feel to them which I really like. Be sure to wear invisible socks that fit properly at the heel otherwise you may get some irritation.
Trask uses a Lactae Hevea insole, and it supports your foot really well. They include a card in the shoe box that discusses this technology in-depth.
I've owned plenty of loafers that fall flat on traction. The Declan has a thick, durable rubber outsole with a sturdy grip.
---
Are Trask Shoes Worth Buying?
---
Trask price their shoes firmly at the mid to high end of the market. They're an investment.
If you care more about the very latest trends and less about things like longevity, Trask probably isn't the brand for you.
While I encountered some minor issues with fit and traction, Trask shoes are built to last, crafted of high-quality leather, and super comfortable.
And when I'm investing at the mid to high end of the market on shoes, I know it's their quality, comfort, and longevity that I'll be praising first and foremost after eight years of wheeling around in them.
If your budget allows (or even nearly allows), then yes, Trask is very much worth buying or saving up for.
At this price point, your shoes should almost last as long as your pets, and with Trask, this is realistic.
It's probably obvious, but you're better off buying one pair of shoes for $245 that will last for 10 years rather than three or four pairs of the same shoe for $150 a pop over the same period.
Click here to check out the latest styles on the Trask online store.